Trophy Antelope
Trophy bucks, 13" to 14" or larger
2 hunters per guide; 3 days allowed
Town hunt: $1725 per hunter
$400 deposit; $286 license fees

Combination Mule Deer/Antelope
12" or better antelope
Hunting for 4x4 or better deer
2 hunters per guide; 5 days allowed
Town hunt: $4500 per hunter
$1000 deposit; $612 license fees


Trophy Mule Deer
Hunting for 4x4 or better buck deer
2 hunters per guide; 4 days allowed
Town hunt: $3375 per hunter
$800 deposit; $326 license fees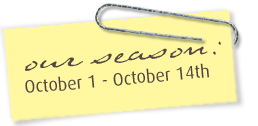 Hunts do not include license fees. License fees are $286 for antelope and $326 for deer. A youth license is also available for youngsters between the ages of 12 and 19 at the time of the hunt for $124. License fees will be returned if you are unsuccessful in the drawing. A conservation stamp ($12.50) is also required.
Town hunts do not include the price of food, other than our extensive lunches, or lodging. We will get a discount for you at The Ramkota-Best Western Inn. Rates for 2011 were $67/room plus tax, with up to 4 of your party per room. We can suggest spots to camp on your own, but cannot provide them on our hunting lands.
Hunters booking alone (or with an odd number of hunters) will be paired with another hunter, if available, and both will pay the 2-hunter-per-guide rate. If another single hunter is unavailable, you will be charged the one-on-one fee of $125/day for the listed days of the hunt. You may also request one-on-one guide service at the same rate.
Applications for Wyoming non-resident licenses are made easily online, but if you are not comfortable with the process we will complete the application for you; we must have your license fees to do so. The drawing will be held in July, and we will be in touch with you about any necessary steps to be taken at that time. Extra costs to expect on your hunt may include meals, rifle sighting ($8), taxidermy (around $625 per head plus shipping and crating), meat processing and packing (around $100 for each animal), extra baggage costs for your game on airplanes, and tips for your guide, if you are satisfied with the service. If game meat is to be donated to a local family or charity, you are expected to pay all processing costs. Taxidermy for international shipping can incur substantial costs for shipping and export fees.
Hunts are generally over when you have bagged the game you have booked for, and often are shorter than the days allowed for the hunt. Call or email for more specific information.